MARRIAGE PROPOSAL PLANNING IN LOS ANGELES
Planning a marriage proposal in Los Angeles? Amidst captivating landscapes and iconic landmarks, Los Angeles sets the stage for a memorable proposal. Our team of marriage proposal planners specializes in curating unique and professionally executed proposal experiences that reflect your love story. From stunning sunset vistas by the coast to intimate rooftop settings, we design thoughtful and creative proposals that capture the essence of your relationship.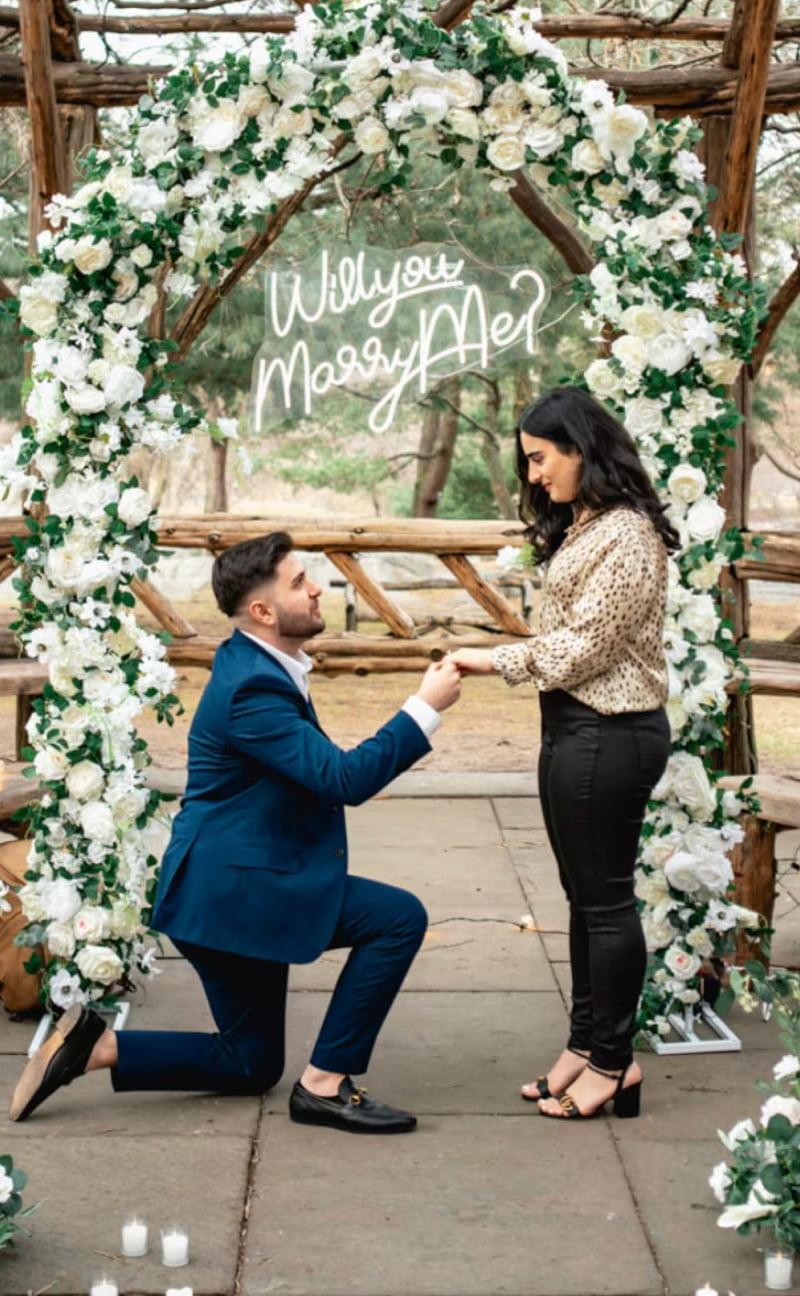 Crafting Memorable Marriage Proposals in Los Angeles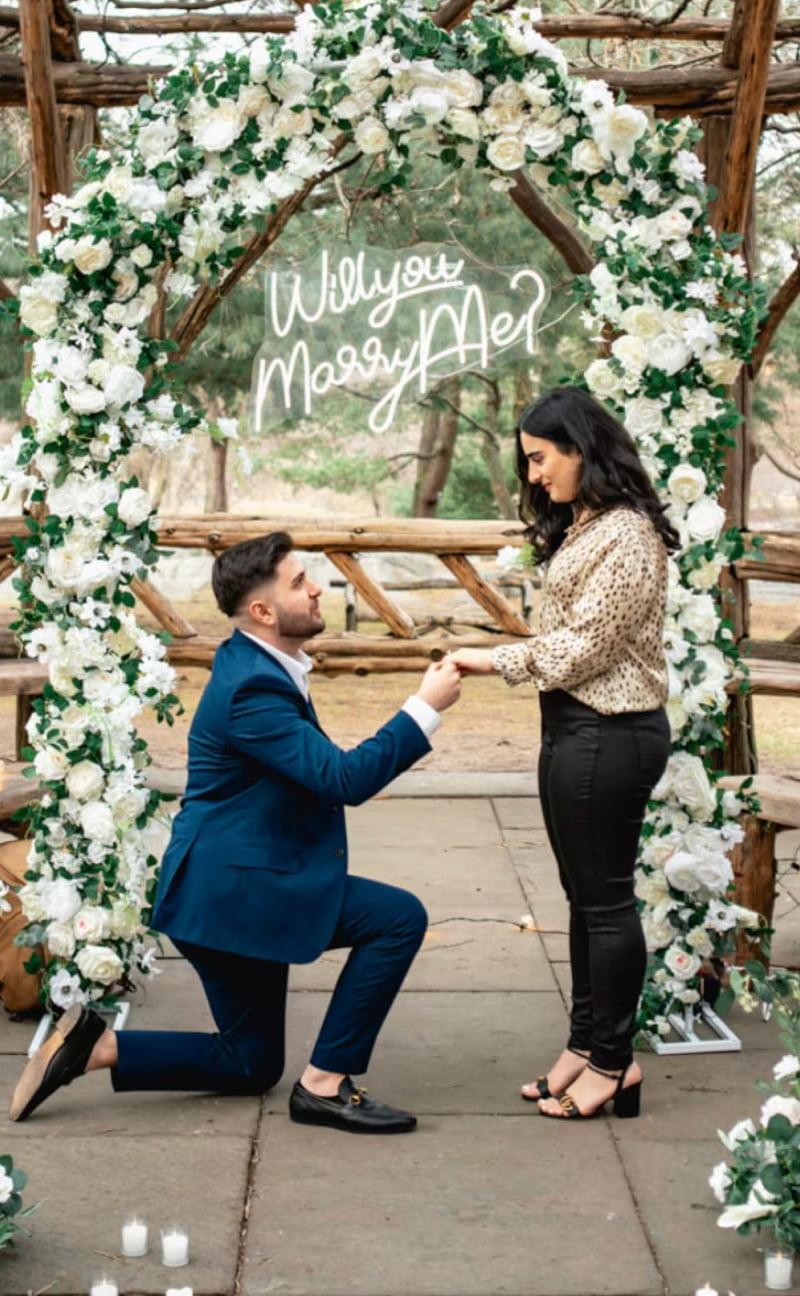 Our team of marriage proposal planners in Los Angeles comprehends the profound significance of this life-changing moment. We craft proposals that mirror the uniqueness of your love story.
Whether it's a breathtaking coastal sunset, an intimate rooftop overlooking the city lights, or a serene garden oasis, we create thoughtful and creative proposals that encapsulate the essence of your relationship. Every detail, from the location choice to the arrangement of flowers, is meticulously curated to ensure your proposal becomes a cherished celebration of your love.
Beyond the Moment! We recognize that your marriage proposal is a memory that will endure a lifetime. Our team goes the extra mile to ensure not only a perfect setting but also genuine emotions. Focusing on cultivating an atmosphere of love and anticipation, we labor diligently to craft a proposal that remains etched in your hearts. Whether you seek an intimate and romantic ambiance or a grand and awe-inspiring spectacle, we're committed to transforming your dream proposal into a remarkable reality.
Why Choose Nexa Events for Marriage Proposal Planning in Los Angeles?
Choosing Nexa for your marriage proposal is choosing a partnership marked by excellence and creativity. Our team's extensive expertise ensures that every aspect of your proposal is flawlessly executed, allowing you to savor the enchantment of the moment. With a commitment to personalized service, we dedicate the time to comprehend your vision and preferences.
Expertise You Can Trust
Our team possesses a wealth of experience in curating exceptional marriage proposals. With years of honed skills, we understand the subtleties that transform a proposal into an indelible memory. Every element, from the ambiance to the timing, is meticulously orchestrated to craft a proposal that mirrors your distinctive love story.
Personalized Approach
We acknowledge the distinctiveness of your love story. This understanding drives us to invest time in comprehending your vision and preferences, allowing us to craft a proposal that authentically portrays your unique journey. At Nexa Events, personalization is at the heart of everything we do.
Creativity Unleashed
Nexa Events is a realm where creativity knows no boundaries. Our team brings forth innovative ideas to the table, ensuring that your proposal transcends the ordinary and creates an enduring memory. From inventive concepts to artistic execution, we infuse each proposal with a touch of creative magic.
Flawless Execution
Your proposal is a moment of profound significance, deserving nothing less than perfection. Our unwavering commitment to flawless execution guarantees that your moment unfolds seamlessly, allowing you to be fully present in the enchanting magic that unfolds.
Are you ready to transform your proposal into an unforgettable memory with Nexa Events? Don't delay any further; your dream proposal is just a step away! Reach out to us today and let's embark on this incredible journey together. Your once-in-a-lifetime moment deserves nothing but perfection. Contact us now and let the magic of your proposal unfold.
Nexa Events Wedding Showcases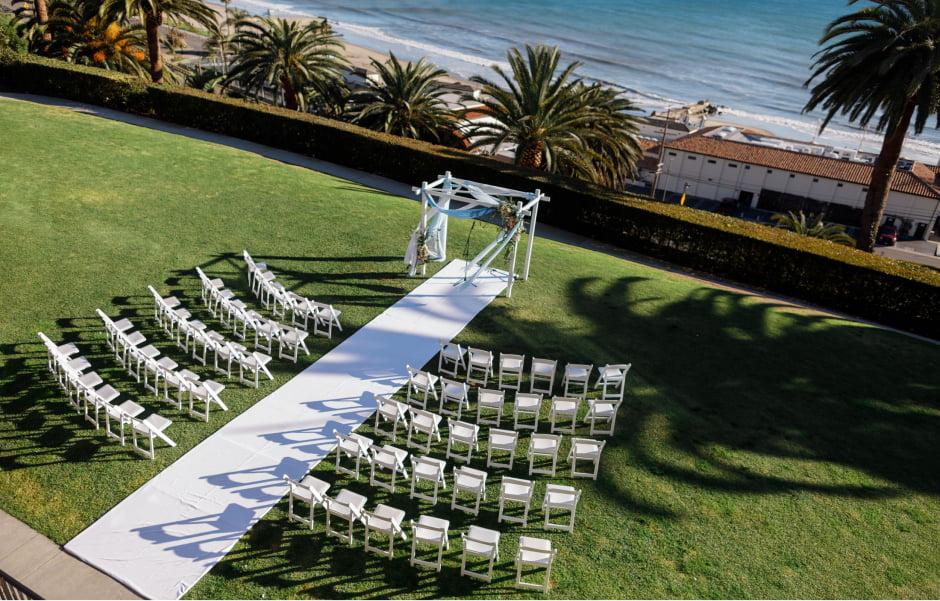 BEL AIR BAY CLUB WEDDING
OceanaWedding Michael & Kelly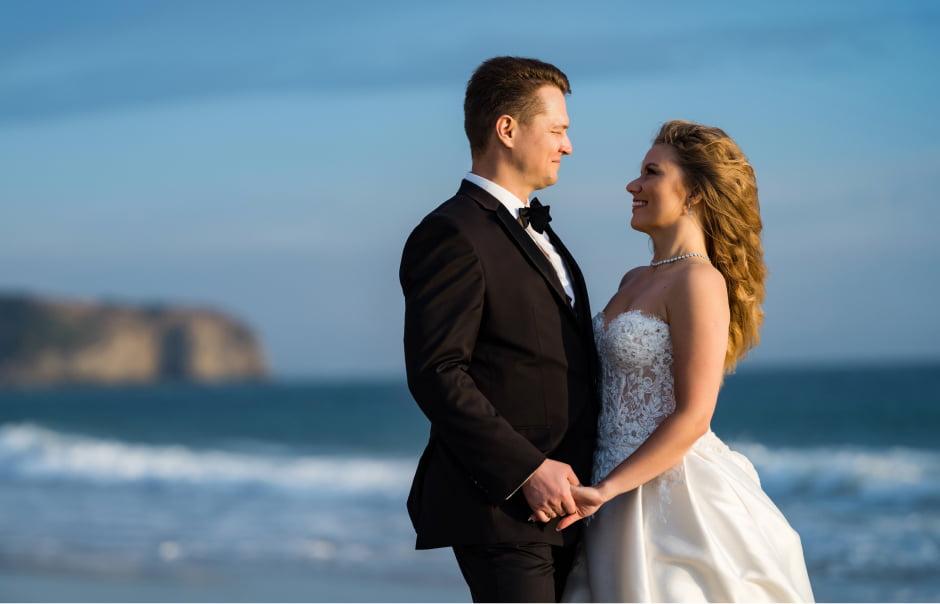 LAGUNA NIGUEL WEDDING
Pretty in Pink Wedding Alex & Anna
Kelly Wan
Thanks for Inna and Alex made me have a perfect wedding! I'm so happy that I chose Nexa as my wedding planner. When planning, Inna and Alex gave me and my husband a lot of professional and useful suggestions and ideas. As a result, everything went smoothly on my big day. They are experts and take good care of every step. All the guests had a wonderful day and enjoyed it. Never hesitate to talk to them for wedding or other important event planning. THEY ARE THE BEST!
Nina Tzadok
One of the best wedding planning company in Los Angeles. They planned my friends wedding last year from scratch. Floral design, dj, lights, ceremony, everything was so perfect. I would definitely recommend them for everyone!
A K
Thank you Alexey and your Team for making our wedding so much fun! :)We and guests had a blast and couldn't stop laughing! Jokes, games, guys playing the accordion and saxophone - we had a great time with you folks! Definitely recommend Alexey's professional, punctual, responsible and courteous Team if you want to have fun and if you want your event to be responsibly coordinated too!
Reviews form Google.com
Discover Your Perfect Proposal Package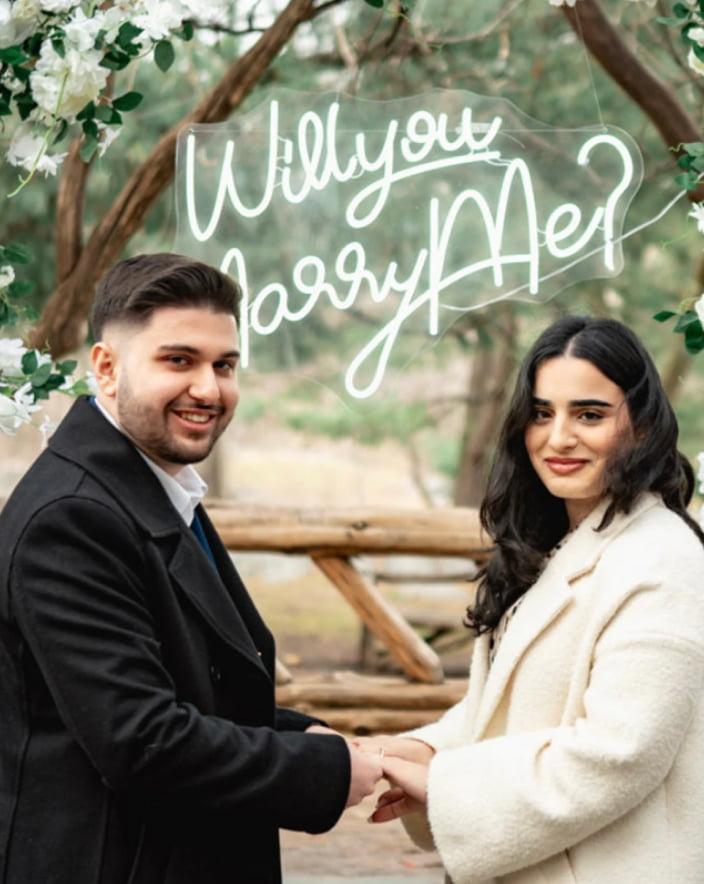 We offer a range of thoughtfully curated marriage proposal packages designed to cater to your individual preferences and desires. Our goal is to ensure that your proposal is a true reflection of your relationship, encapsulating the essence of your journey together. Nexa proposal packages cover a diverse array of options.
Our dedicated team of proposal planners works closely with you to understand your vision, preferences, and any specific elements you'd like to include. Whether you're looking for an intimate gesture or a grand declaration of love, Nexa Events offers proposal packages that suit every style and sentiment. Our aim is to create a proposal experience that not only meets but exceeds your expectations. From the moment you choose your proposal package, our team takes charge of transforming your ideas into reality, ensuring that your marriage proposal is a magical memory you both will cherish forever.
Ready to take the next step in creating an unforgettable proposal? Download our proposal package brochure to explore the range of options we offer. If you're eager to discuss your ideas in more detail and explore how we can tailor a package to your vision, schedule a free consultation with our expert team. Let us help you turn your dream proposal into a reality that marks the beginning of a beautiful chapter in your love story.
Discover Your Perfect Proposal Package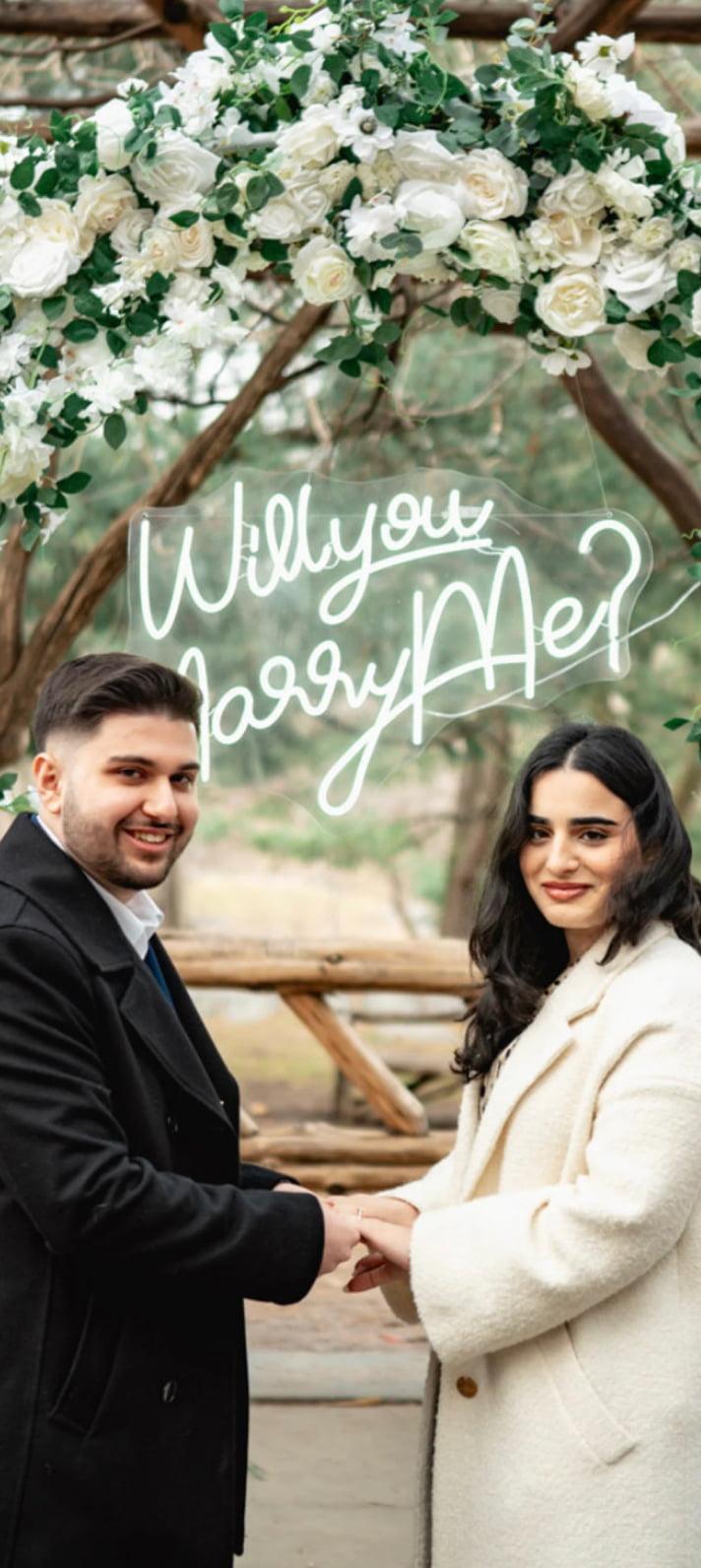 Unparalleled Marriage Proposal Services: Where Dreams Come True
Marriage Proposal Design Services
Every detail matters when it comes to creating a memorable celebration. Nexa team of talented event designers will work closely with you to bring your vision to life, infusing your unique style and personality into every element of the decor. From breathtaking floral arrangements to captivating lighting and elegant table settings, our wedding design services will transform your venue into a dreamlike setting that reflects your love story.
View services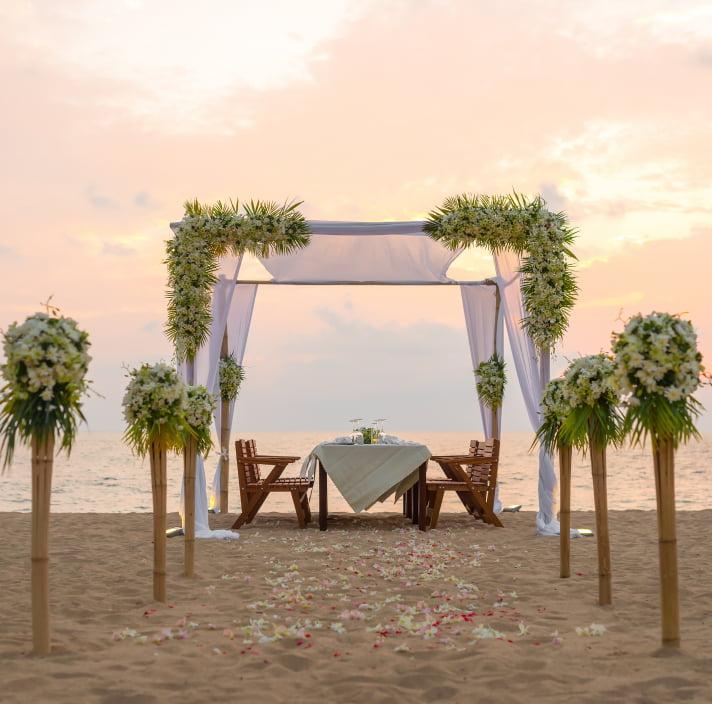 Marriage Proposal Production Services
Elevate your wedding to a whole new level of grandeur with our exceptional wedding production services, including state-of-the-art special visual effects. Our expert production team is well-versed in the latest technologies and cutting-edge equipment to create breathtaking visual displays that will leave your guests in awe. From mesmerizing light shows and stunning projection mapping to captivating pyrotechnics and special effects, we go above and beyond to craft an extraordinary ambiance that complements your unique love story.
View services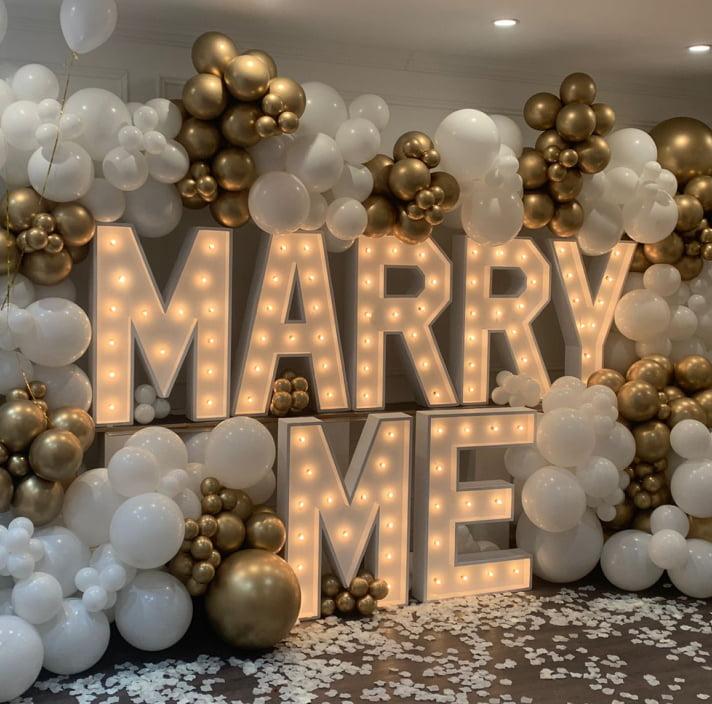 Marriage Proposal Entertainment Services
Nexa team of talented entertainers, musicians, and performers are ready to charm your guests with captivating acts that cater to your unique preferences and theme. From live bands and DJ sets that keep the dance floor buzzing to spellbinding performances and interactive experiences, we curate entertainment that leaves a lasting impression on you and your guests. Let us ignite the spark of excitement and ensure that your wedding is a celebration filled with laughter, music, and joyful moments.
View services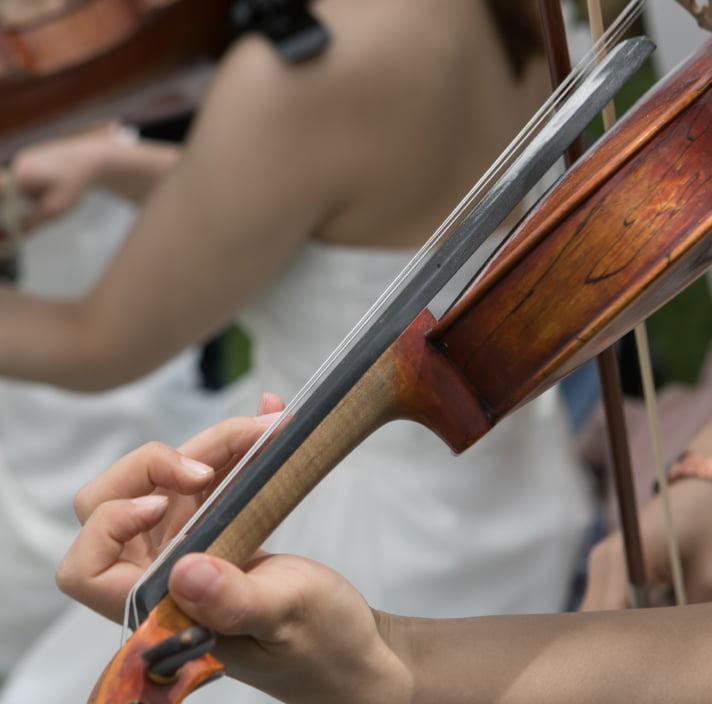 Crafting Memorable Proposals: Nexa Events Proposal Planning
Proposal Concept & Moment Creation

At Nexa Events, we believe that every proposal should be as unique as the love story it celebrates. Our proposal planners work closely with you to understand your relationship, preferences, and vision. We craft a personalized proposal concept that encapsulates your journey, ensuring the moment is both meaningful and unforgettable.
Location Selection & Permits

Finding the perfect location for your proposal is made effortless with Nexa Events. We present you with a curated list of enchanting settings that align with your vision. Our team takes care of all the permits and logistical details, ensuring a seamless experience while you focus on the magic of the moment.
Proposal Production & Coordination

With our meticulous proposal production schedules and event timelines, every detail of your proposal is executed flawlessly. Nexa Events ensures that every element, from decor setup to photography coordination, falls perfectly into place. This meticulous planning guarantees that your proposal unfolds smoothly and creates a lasting memory.
Captivating Entertainment & Personal Touches

Elevate your proposal with captivating entertainment and personalized touches that reflect your relationship. Whether it's a live musical performance or a sentimental video montage, Nexa Events adds an extra layer of emotion and enchantment to your proposal, making it truly exceptional.
Crafting Unforgettable Moments: Beyond the Marriage Proposal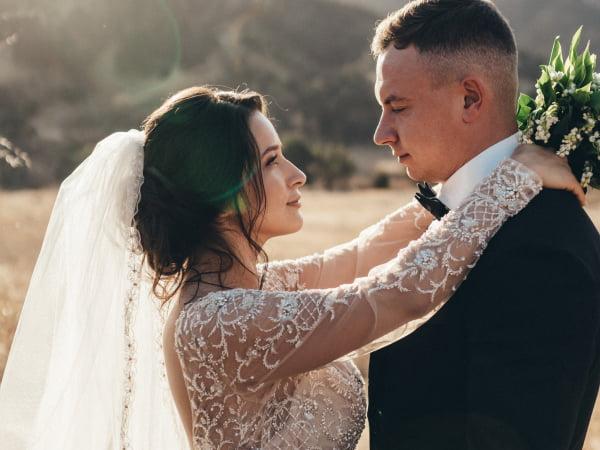 WEDDING DAY
explore more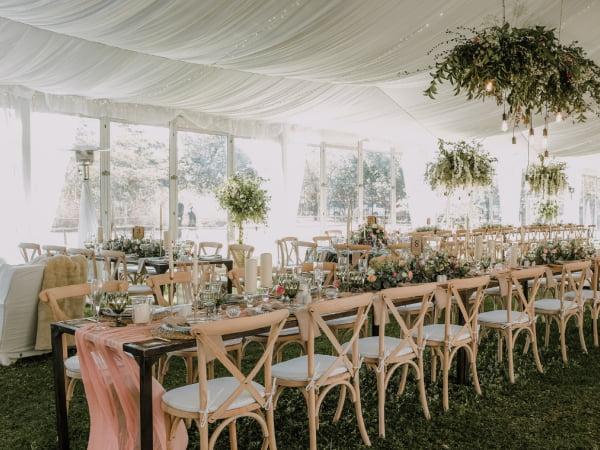 ENGAGEMENT PARTY
explore more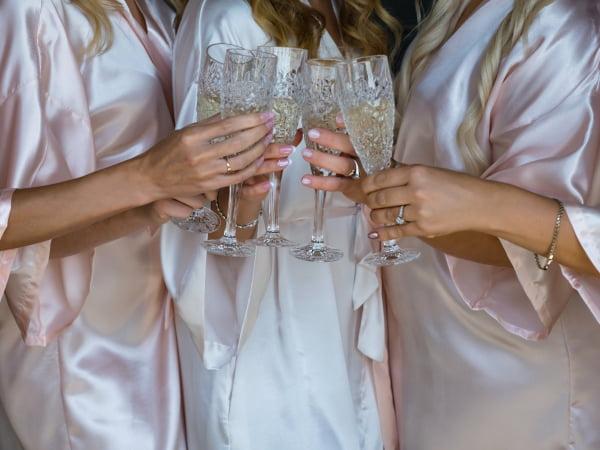 BRIDAL SHOWER
explore more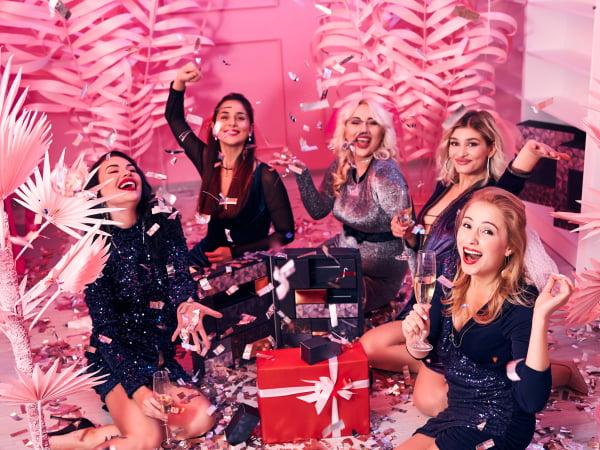 BACHELORETTE PARTY
explore more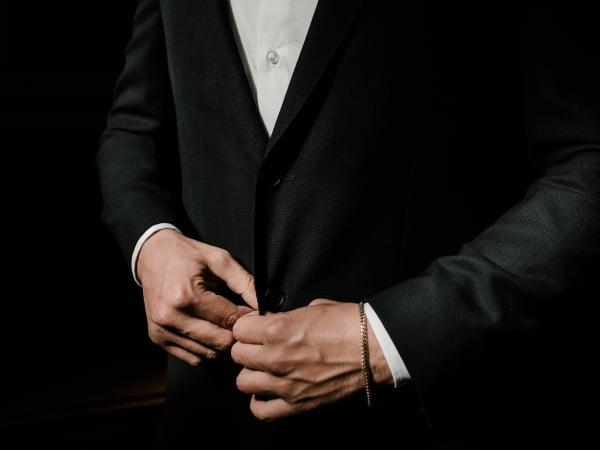 GROOM SHOWER
explore more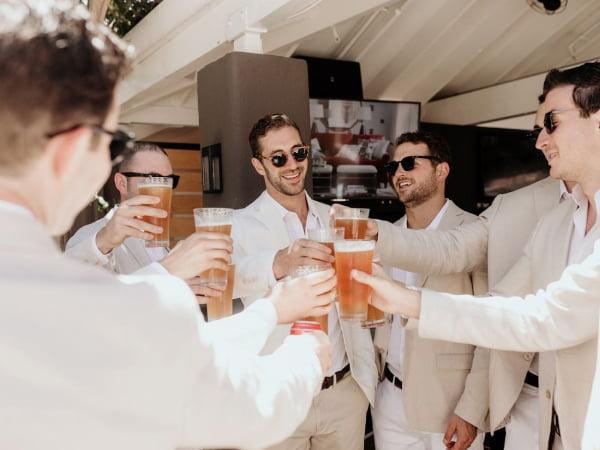 BACHELOR PARTY
explore more
Wedding Planner in Los Angeles
Wedding Planner in Santa Monica
Wedding Planner in Pasadena
Wedding Planner in Beverly Hills
Wedding Planner in Venice Beach
Wedding Planner in Griffith Park
Wedding Planner in Bel Air
Wedding Planner in Marina Del Rey
Wedding Planner in Burbank
Wedding Planner in Brentwood
Wedding Planner in Westchester
Wedding Planner in Glendale
Wedding Planner in Culver City
Wedding Planner in Manhattan Beach
Wedding Planner in Hollywood
Wedding Planner in Westwood
Wedding Planner in Redondo Beach
Wedding Planner in West Hollywood
Wedding Planner in Pacific Palisades
Wedding Planner in Downtown LA
Wedding Planner in Studio City
Wedding Planner in Malibu
Wedding Planner in Silver Lake
Wedding Planner in Universal City
Wedding Planner in Topanga Canyon
Wedding Planner in Valencia
Wedding Planner in North Hollywood
Wedding Planner in Calabasas
Wedding Planner in Pomona
Wedding Planner in Encino
Wedding Planner in Westlake Village
FAQs Nexa Events Marriage Proposal Services
At Nexa Events, we offer a comprehensive range of services to bring your proposal vision to life. From crafting unique proposal concepts to handling location selection, permits, decor setup, and even entertainment coordination, our goal is to ensure that every aspect of your proposal is meticulously planned and executed.
We believe that every love story is special and deserves a unique approach. Our proposal planners work closely with you to understand your relationship, preferences, and story. This information helps us curate a personalized proposal concept, ensuring that the moment is a genuine reflection of your journey together.
Absolutely! We encourage incorporating personal touches and surprises that hold sentimental value to you and your partner. Whether it's a favorite song, a meaningful location, or a heartfelt video message, our team is here to help you add those extra layers of emotion to make the moment unforgettable.
Your input is paramount in the planning process. We work collaboratively with you, sharing proposal ideas and concepts for your approval. Your preferences and feedback guide us in tailoring the proposal to align perfectly with your vision, ensuring a proposal experience that resonates with both you and your partner.
We love creativity and uniqueness! If you have a specific location in mind that holds significance to you and your partner, we are more than happy to work with you to plan a proposal in that unique setting. Our experienced team will handle all the logistics and permits, ensuring a seamless experience in even the most unconventional locations.
Are there any questions left?
Contact us and we will answer!
Request a call back